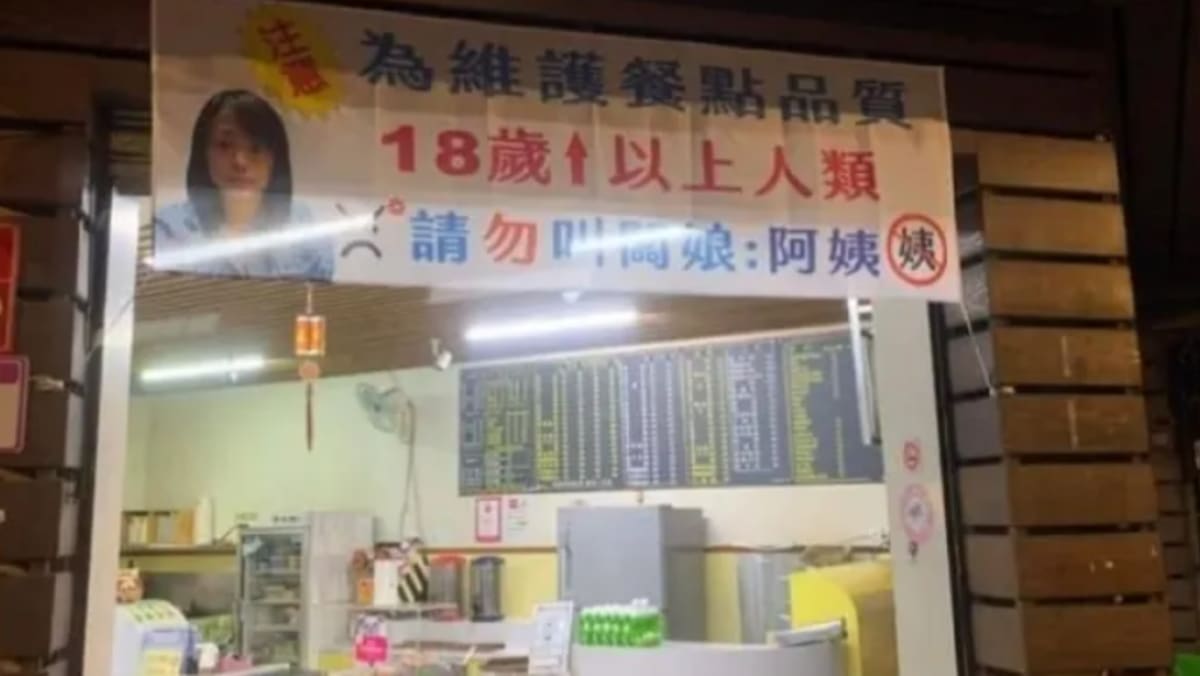 KUALA LUMPUR — A cafe operator in Taiwan has put up a banner prohibiting customers over the age of 18 from addressing her as "aunt."
The banner appeared after it was shared on social media by a customer on a Baofei Commune Facebook group.
According to social media user Mr. Fuyun Chen, he had frequented the store in Taoyuan City and ordered a thick slice of smoked chicken with onion and a glass of cold milk with a waiter, which Mr. Chen called "aunt."
However, Mr. Chen's order was ignored and a customer sitting next to him then pointed to the banner hanging at the store's entrance, Taiwan News reported.
In the sign, which included a photo of the operator, who is supposed to maintain the quality of food orders, customers aged 18 and over are not allowed to address the operator as "aunt".
The operator apparently doesn't appreciate customers assuming she was of an older generation than them.
Mr Chen said that after reading the sign, he immediately rephrased his request by addressing the operator as a "beautiful boss".
He claimed the owner turned and looked at him before saying the banner was made specifically for customers like him.
Before ending his message, Mr. Chen expressed the hope that he would not find anything odd in his breakfast.
Social media users have commented that women should all be called 'older sister' while men should all be called 'big brother'.
"If you call them all beautiful women, you'll have no problem." Others pointed out that guessing people's ages is just too difficult and that it's best to just call men 'Sir' and women 'Miss'. MALAYMAIL