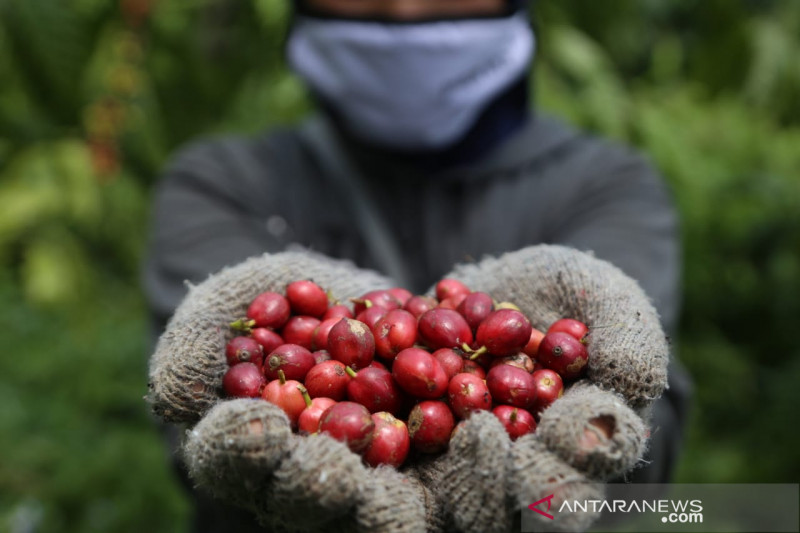 Jember, Jawa Timur (ANTARA) – Specialty coffee variants produced by state plantation company PT Perkebunan Nusantara (PTPN) XII have gained popularity in European and American markets for their distinct and unique quality, according to the company. .
"Our business partners in the United States, Italy, Germany and Japan are all interested in purchasing the coffee produced by PTPN XII because of its distinct and unique quality," said Nelson Limbong, head of the non-core business department. and optimization of the assets of PTPN XII. a statement received by ANTARA in Jember district, East Java, on Saturday.
The Arabica and Robusta coffee variants produced by PTPN XII have their respective cultivation and production methods considered with GAP (Good Agricultural Practices), GMP (Good Manufacturing Practices) and UTZ Certified quality standards, Limbong explained.
"Our distinct processing methods have resulted in the specific and unique quality that we seek for our coffee variants. Our specialty arabica coffee is marketed in the United States as Java Coffee, while our robusta coffee is marketed as Specialty Robusta Coffee, "Limbong said.
Related news: Indonesian coffee praised by Singaporean Coffee Association
Despite the two variants of coffee primarily produced for exports to the United States, Italy, Germany and Japan, a percentage of coffee products are distributed for the domestic market, he noted.
"Competition for coffee exports to world markets has become increasingly fierce after coffee producers in Brazil, Colombia, India and Vietnam lowered their prices to attract buyers," Limbong said.
Besides the coffee beans, the company has also distributed powdered coffee in packages of different sizes and attractive packaging for local markets, he said.
"I am confident that the local coffee markets would recover after the COVID-19 pandemic, and the reopened cafes and restaurants would be our new potential customers. Our company is working to maintain and seek new potential areas in the local market. "said Limbong. .
Limbong explained that the coffee produced by PTPN XII contributed 24 percent of the total revenue of 569 billion rupees (around 39 million US dollars) in 2020. The company aimed to increase the revenue percentage from coffee sales to 40 percent for this year, he added.
Related news: Indonesian coffee to be officially sold in New Zealand
Related news: Indonesian cafe opens in Melbourne, Australia