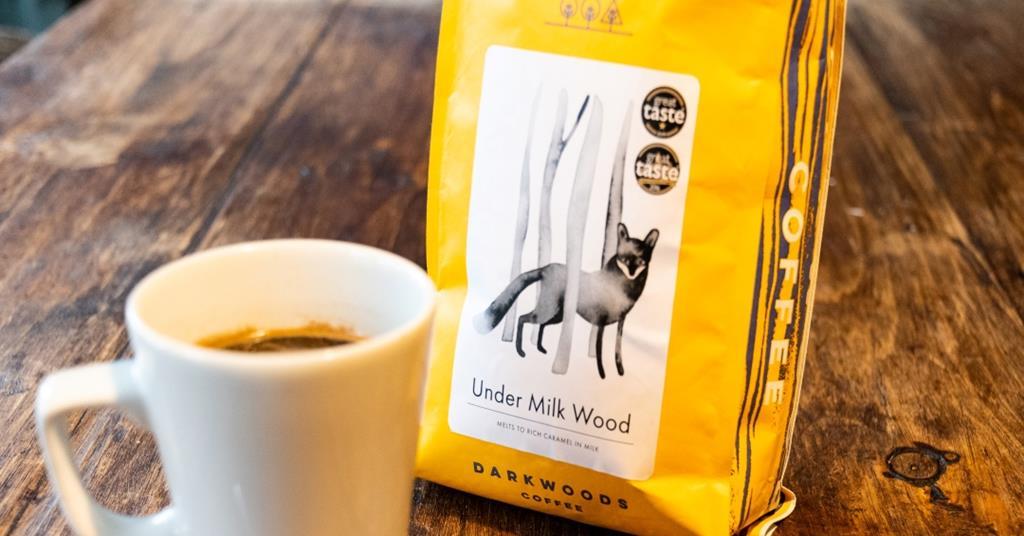 Specialty coffee roaster Dark Woods Cafe reportedly became one of the first companies in the hospitality industry to switch to 100% compostable coffee packaging after announcing its transition to home compostable packaging made by Parkside Hoses for its hospitality and its coffee beans provided in B2B.
Consisting of a bag of Parkside's Park2Nature range and an industrially compostable valve, the new packaging retains the oxygen barrier properties of the previous design, which was made with a PET and PE laminate, while facilitating an environmentally friendly end-of-life cycle. Customers are said to be given their own small-scale composters to dispose of packaging at home or otherwise directed to nearby composting facilities.
The new packaging is expected to increase Dark Woods' ESG credentials following its B Corp Certified in 2020. Previous initiatives to achieve full circularity in its packaging include the installation of a composter in the company's roastery and localized deliveries made entirely by cargo bike or electric van.
"Our innovative compostable packaging was the final piece of the puzzle for Dark Woods," said Paul McKeown, Specialty Sales Manager at Parkside. "This is a company with innovative plans that can serve as a blueprint for a more sustainable beverage industry, but they lacked the packaging solution that ticked all the boxes.
"Park2Nature is a 100% compostable solution, which does not compromise on barrier performance or print quality. It delivers the performance that Dark Woods needs, and it can do the same for any food product or For example, sizes are available where gas flushing is required, making it also ideal for other applications, such as fresh or cooked meat and fresh produce packaging.
"Switching to compostable packaging is something we have wanted to achieve for a long time," added Damian Blackburn, Director of Dark Woods. "During our journey through this transition, Parkside has established itself as the obvious partner of choice.
"Its line of sustainable packaging solutions is a perfect fit for our business, and its products align with our core company values ​​of excellence, quality and innovation. »
The news comes after the German coffee producer Chibo collaborated with Bay and neste earlier this summer, producing a coffee capsule made from 70% bio-based materials.
Parkside has also recently collaborated with a supermarket chain Iceland to produce a recyclable paper pouch for its range of frozen seafood.